Boat Hire For Your Special Day Or Occasion
Click Below To Speak To A Charter Specialist Now
 (Get a reply in 30 minutes)
Why Choose Sydney Harbour Escape?
Our Clients Are Some Of The Best In The World
Speak To A Charter Specialist Today
Get A Reply In 30 minutes Or Less!
Sydney Harbour Escapes Goes Above & Beyond When It Comes To Luxury Boat Hire
Luxury Superyacht Hire Sydney
Choose from our luxury superyacht charter fleet for hire for your ultimate corporate or private cruise on Sydney Harbour. Luxury boat hire for VIP events such as small private group functions, corporate meetings, exclusive private weddings, international client entertainment, product launches, special birthday and anniversary events. Our superyacht charter boats are also available for overnight charters and extended vacations if required.
Ready To Find The Perfect Yacht For Your Next Outing?
Speak With One Of Staff Members Today!
See What Our Clients And 1200 Other Have To SayAbout Sydney Harbour Escapes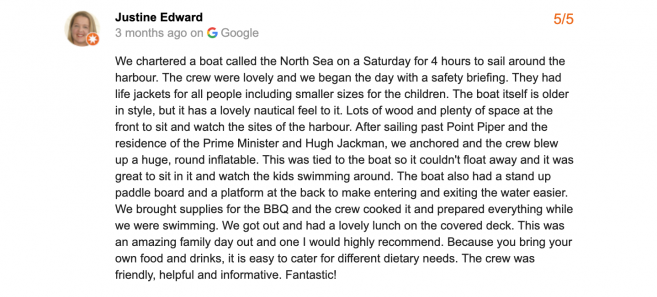 Create Your Next Memory On An Unforgettable Boat Adventure!
Get A Reply Within 30 Minutes!